Lately well mostly the past two weeks have been a lot of dinning out for certain reasons. Not really being home often and less time to cook with a juggling act of things going on. From a bunch of Local and not so local spots from our recent trip to Southern California. With all this eating makes so many reviews for Yelp! hahaha
A chicken pot pie with pesto sauce from
Fred 62
in Los Feliz.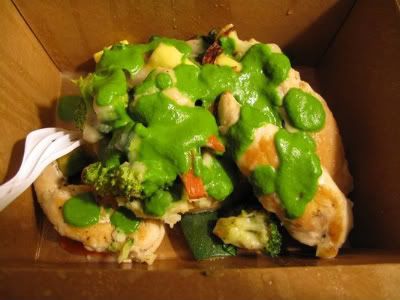 Delicious baked goods from
Porto's Bakery
in Glendale.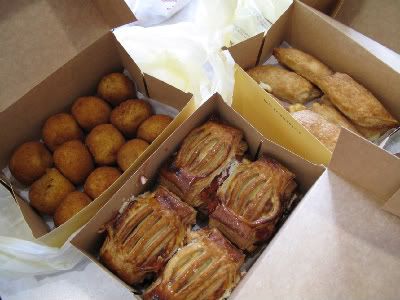 Endless goods from
Soup Plantation
in Pasadena.
Then back to being local at
Whirlows Tossed & Grilled
A Stupid good MAD COW burger from
FLIP'S
Grub from George's
50% of all rolls at
OZ SUSHI
in Lodi.
& Lastly a viet quick lunch on the go, BBQ Pork Sandwich with what you know about pandan waffles!!!
CRACK!