We've been going through out weird weather systems lately and has been causing many people to get sick; including myself. From frosty morning, the highs and lows of each day with a very small difference and us basically saying, aren't we only a few degrees from freezing? Domo got to enjoy the frozen grass.
Besides that rain and sunshine has came within a span of 12 hours, awesome.
In other news there's a space blob that has been found. [Parts of the green blob are collapsing and the resulting pressure from that is creating the stars. The stellar nurseries are outside of a normal galaxy, which is usually where stars live. (via
Yahoo! News
)]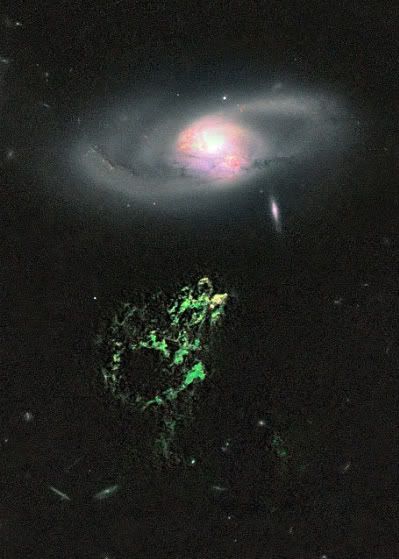 As far as up and coming in music, I've been seeing a stir about Jessie J, one song kind of ... made me not want to listen but after reading who she has written music for, made me give her another chance. Great voice.
Lastly, I wish I saw this the day they were selling it, the Death Star x Poke Ball, From
Ript Apparel
.