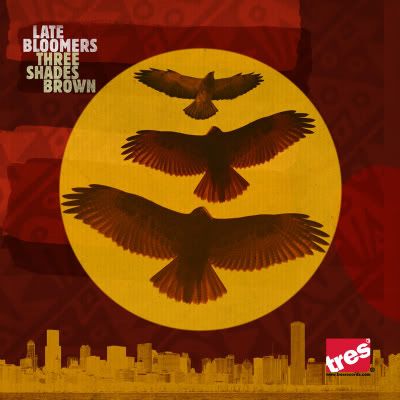 A hip hop Trio from LA or may I say the IE, have been making music for the past few years and will be releasing an album out for retail starting tomorrow.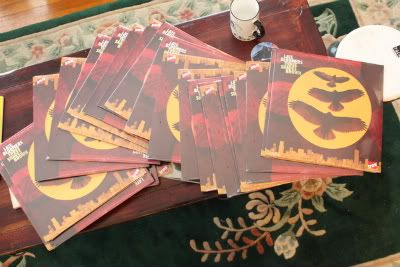 Here is a message from
Brian Ahhzel Caldwell of Late Bloomers:
[We are releasing our first retail project Three Shades Brown tomorrow in MP3 and vinyl format. We would really appreciate it if you could spread the word by posting a link on your profile or purchasing a copy if your wallet allows such things. If you have a record player it should be available at most specialty music stores Rhino, Amoeba stuff like that. As far as... MP3 copies any and every online source should have the project including Itunes, Amazon, Fat Beats etc. On top of that if you change your profile picture to the album cover for the day and send me a message or comment my wall showing it you will be entered into a drawing to receive a signed copy of the vinyl. That means you get international sex symbol Aj Williams John Hancock and a free vinyl for your collection. BUT WAIT THERE'S MORE Everyone who posts a link on their facebook or twitter will receive a free sticker hand delivered and or mailed depending on where you are. Once again we really appreciate any support you can give us. GRACIAS]
Become a fan on facebook,
LATE BLOOMERS
.
Purchase it
HERE at BESTBUY
and
iTunes
.
Good Luck guys!